Password Reset Successfuly
Check your email to confirm.
Invalid Login Parameters
Please check the login detail.
Fill The Fields To Continue
OFFLINE SUPPORT
Frequently
Asked Questions
How do I make a reservation?
How far in advance are you required to make a booking?
Can I/We open a corporate or personal account?
We offer both corporate and personal accounts. A credit card authorization form will be emailed, and ID validation and other documentation must be returned along with the signed and completed CC authorization form. Major corporate accounts may qualify for billing terms, subject to review and approval. Click Account Sign-up to open one
When do we send the driver's info?
The driver's information will be sent out together with the 6-hour and 3-hour notifications via email.
How can I obtain a receipt for my charges?
Our billing system will automatically email you a receipt once your credit card is authorized and charged. For corporate and personal accounts customers, you have access to all your invoices, and can be retrieved at any time.
How does the payment process work?
The accounting will only authorize the deposit and will charge the credit card after the service is completed.
How do I locate my driver upon arrival?
We have two types of service at the airport the first is called Curbside pick up and the other one is called Meet and greet.
For Meet and Greet -
Passengers will be met near the Baggage Claim Area with a Welcome Sign
For Curbside -
Upon Arrival, your Chauffeur will TEXT/CALL you to establish contact then will pick you up at the Curb.
What will happen if my flight arrives early or late?
The team and drivers closely monitor the flight arrival times to make sure that we will provide the service to you no what the circumstances are.
How long is the grace period (free waiting time)?
For Airport Departure and Non-Airport transfers, we allow 15 minutes of free waiting time.
For Airport Arrival transfers we allow 30 minutes for free waiting time for Domestic flights and 45 minutes for International.
Will I be able to cancel past the cancellation time window?
We strictly follow our cancellation policy. Cancellation can only be made in writing at least 72 hours before the pickup time by sending an email to cancellation@1stclassiclimos.com. A full fare, including a 20% chauffeur gratuity will be billed to the credit card on file for cancellation received less than 72 hours before the scheduled pickup time. For a detailed cancellation policy, visit our Terms & Conditions.
The policies are stated in the confirmation emails as well.
Do you provide a child car seat?
Yes, we provide child car seats upon request at reservation for an additional charge.
Do you allow smoking in your vehicles?
Smoking is strictly prohibited in all our vehicles. There is a minimum cleaning fee of $250.00 for violation, plus the cost of repairs for any smoking-related damage.
Yes, we do, however, there will be a surcharge for cleaning. i.e. the shedding of hair etc…
Is 1ST CLASSIC licensed and insured?
Yes, we are fully licensed by the California Public Utility Commission (CPUC) TCP#: 21095, and fully insured. Copies of our operator's license and insurance are available on request.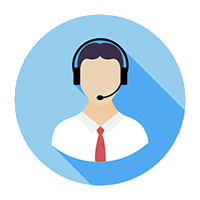 Live Help